PROVIDING CREATIVE SOLUTIONS TO MANAGE YOUR ASSOCIATION
Leadership Management is a management company specializing in the management of condominiums. We have a full-service team of highly skilled professionals motivated by customer satisfaction.
Management Services
Management services include site inspections, active communication with Board Members, property maintenance, and more.

Administrative Services
Highly skilled personnel assigned to manage all correspondence with property owners and tenants, as well as maintain property records and improve property value.
Accounting Services
Providing a variety of accounting services that promote hassle-free money collection and management invoicing, payroll, and notices.
Customer Service
Communication is handled by real people with experience and knowledge willing to help provide creative solutions, offering longevity and a personal relationship with each association.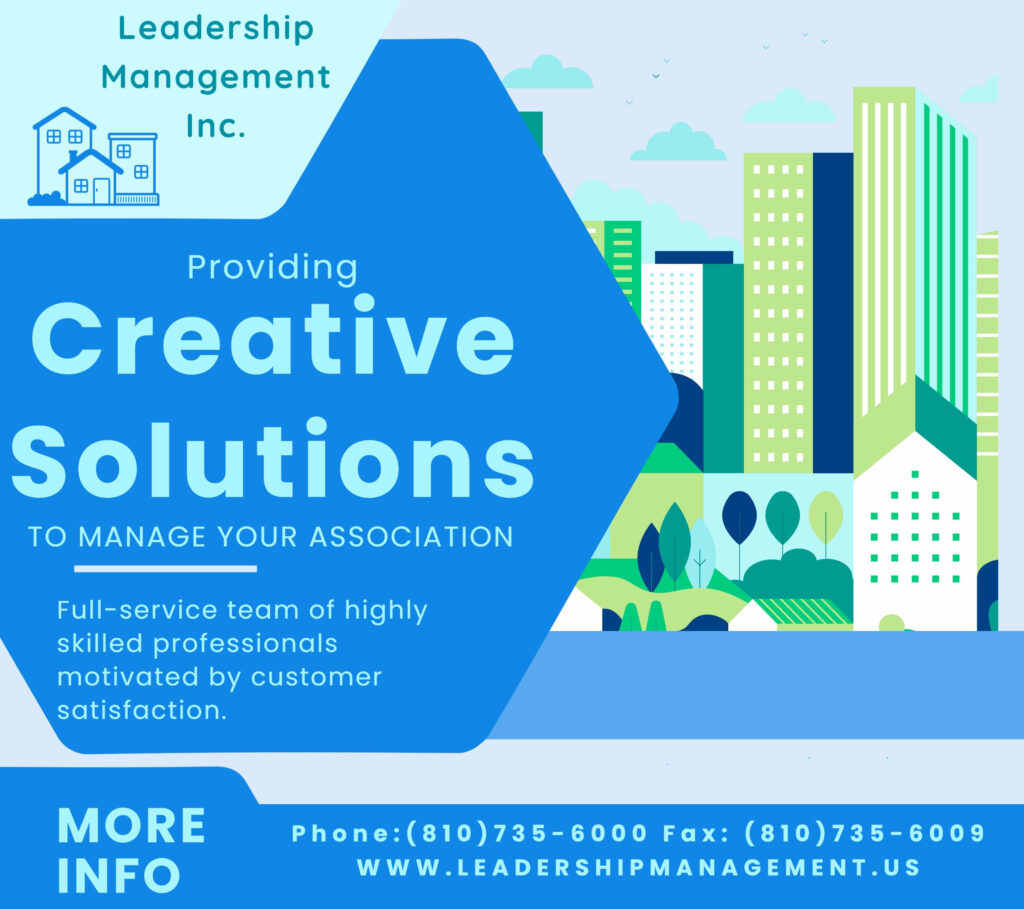 Serving Genesee, Livingston, Macomb, Oakland, and Wayne counties.
Our office hours are 8:30AM – 5:00PM, outside of that leave a message or email us.
In case of an emergency outside of business hours call: 248-433-8960

Pay your association dues online with C-PropertyPay! Click here to find your property ID and payment link.